'A Crooner With the Power to Knock the Arena Senseless'
--New York Times
"The passion and heart-wrenching intensity he put into the songs could never be captured on a studio recording; it's really something that needs to be experienced in the flesh in order for full understanding to take place."
--Soul Shine Magazine
'He's getting this
rock-god thing down'
--Orlando Sentinel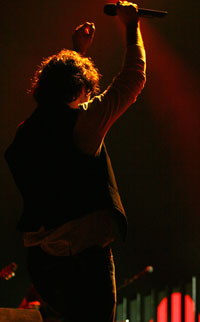 "Strands of classical and pop, somber and silly, are woven into Groban's DNA. And his millions of fans across a broad demographic love him for it."
--The Times-Picayune
"a supremely rich voice that enables him to move easily between the genres even as he blurs their boundaries -- is what distinguishes Groban."
--The Record