THE JOSH TEAM
From the very beginning, Josh has been surrounded by a group of wonderful and extraordinarily talented people, working to make Josh's amazing music and build his career carefully and with integrity. They have been wonderfully open with Josh's fans and have communicated with us, both on the message boards and in person at performances, and have always been quick to let us know how important they think the fans are. They take very good care of Josh, and so have earned all our love and respect. Of course, there are hundreds of people who all have important roles in bringing Josh's music to us, but the few who are closest to the Grobanites are: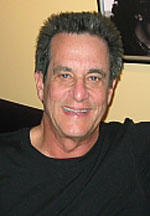 Brian Avnet
Manager
Based in Los Angeles, Brian has been a manager for performing artists for thirty years. He started out as road manager for Bette Midler, then worked with Manhattan Transfer, Frankie Valli, and David Foster. He's a former president of 143 records, where he signed and worked with The Corrs. He's an incredibly nice and hardworking guy! (Read a great interview with Brian
here
.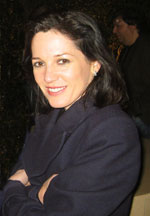 Lynne Malone
Manager
Lynne is the incredible "right hand" working alongside Brian since the beginning of Josh's career. She works very closely with Josh to make sure that everything gets done and runs smoothly. She's always stayed close to the fans and can sometimes be found helping moderate Josh's message boards. She does a phenomenal job and has been very patient and friendly with us fans. (Check out the behind-the-scenes footage on the Closer DVD, where Lynne educates Josh about eating berries from trees! LOL)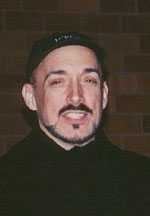 David Romano
Vocal Coach
David is not only the vocal coach who helps keep Josh's golden voice in top condition, but he's an outstanding vocal performer himself!! For those lucky enough to have seen it, he played Ubaldi Piangi in the original cast of "Phantom of the Opera" with Michael Crawford and Sarah Brightman! David has toured the world as a soloist and can be heard on more than30 film soundtracks and commercials, including his new CD, "The Greatest Tenor Show on Earth," where he duets with Luciano Pavarotti. (buy his recordings
here
.) David is a much sought-after voice teacher whose clients perform from the Metropolitan Opera to Broadway stages and feature films. He's an amazingly enthusiastic supporter of Josh and also a really nice, funny, friendly guy!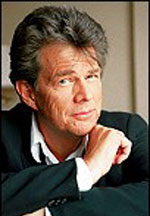 David Foster
Producer
David is the incredible songwriter, pianist, and producer to whom the Grobanites owe so many thanks for giving Josh his first start. David produced both of Josh's first studio albums and was a huge promoter and supporter of Josh from the very beginning. David has had an outstanding career, winning 14 Grammies for his work with artists such as Celine Dion, Whitney Houston, Barbra Streisand, Peter Cetera, Diana Ross, Rod Stewart, and Michael Jackson, among others. He is one of the most coveted producers and musicians working today. (Learn more about David and some of the new artists he's working with
here
, or buy his music
here
.)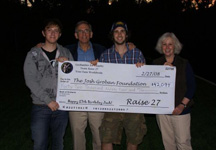 I would be remiss if I didn't mention Josh's most important team members.....
his family!
His parents Jack and Lindy, and his younger brother Chris, have been incredibly supportive of Josh and have always been there for him , helping to keep his feet on the ground when things get crazy. They are an amazing family!